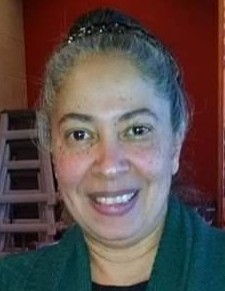 Spencer – Pastora Saraih (Morales De Jesus) Zavala, 55, passed away suddenly while visiting family in Caguas, Puerto Rico on Thursday February 21, 2019

All are invited to gather to celebrate the life of Pastora Saraih Zavala on Friday March 1, 2019 with from 6:00 - 10:00 pm at the Iglesia Cristiana Betel, 5 Wiser Avenue Worcester, MA. The Funeral Service will be on Saturday March 2, 2019 at 10:00 am at the Church; Committal will follow at the Holy Rosary Cemetery in Spencer.

She leaves behind her husband, the Rev. Jose C. Zavala; two daughters: Emily S. Zavala, and Lizdaly Olivo and her husband Christian J. Olivo; her stepson Jose L. Zavala; six siblings: Wilda L. Morales, Midalisa Delgado, Rafael Morales, Victor Morales, Juan Morales, and Monica Morales; three grandchildren: Sireliz S. Zavala, Azarias S. Olivo, and Malaquias S. Olivo; she was predeceased by her daughter Saraih Zavala in 2010.

Saraih was born in Caguas, Puerto Rico on February 17, 1964, daughter of the late Victor Morales, and daughter of Emilia De Jesus; she worked as an educator, for many years, at the Goddard School of Science and Technology. Saraih was dedicated to serving the Lord alongside her beloved husband; she taught the Word of God to so many students at the Bethseida Theological Institute. Saraih will truly be missed by all who were blessed to know and learn from her.

El servicio para la Pastora Saraih Zavala va ser viernes, 3/1/19, en la Iglesia Cristiana Betel 5 Wiser Ave. Worcester, MA de 6 pm a 10 pm. El entierro sera el sabado 3/2/19, el servicio comenzará a las 10 a.m. en la misma iglesia.